The #1 NYC Tree Company. Since 1959
Concourse Tree Service provided by the #1 Bronx Tree Company, Owens Brothers Tree Service. We provide Tree Removal, Tree Cutting, and Emergency Tree Services in the Bronx.
Serving this area for almost 60 years our tree care experts are the #1 tree company in NYC. Owens Brothers Tree Service cares for the trees in this area of the Bronx more then any other tree company. In fact we've been in more backyards in Concourse then virtually any one else has!
Fully insured & licensed, our Bronx tree company is legally licensed and covered to provide any tree job in the Bronx. We also fully cover everyone working in our company as they work on your trees. Providing tree care is a dangerous job, but with the proper training, expertise, and insurance coverage we minimize the risk of disaster to all parties involved.
Our customers know they're always in good hands when they hire us!
Open 24/7 - Emergency service available
Fast, Easy & Affordable

Concourse Tree Removal
Tree Services Offered in Concourse, Bronx
GET A FREE TREE SERVICE ESTIMATE NOW!
Concourse, Bronx NY Tree Service Company
Remember the time to call a tree service company is before a tree is decayed, or falls on your property. Our tree experts can visit your property and provide you with a free tree inspection to ensure that your trees can withstand high winds, or the cold months that further damage to a compromised tree.
When you're searching online for a tree service company near me, or want to find the best tree company to help you care for your trees then you want to give us a call. We are just a short drive away from Concourse, so matter the situation, if you're with any tree care or emergency tree service need we will get to you fast!
Why to choose Owens Bros Tress
Owens Brothers Tree Service is one of the most trusted Concourse tree companies, and a top rated tree service provider in NYC. We own some of the largest tree chippers, stump grinders, and tree trucks in the industry. With almost 60 years of service as a company, and most of our local tree experts that work for us having 25 years or more of service, there are very few tree companies in the Tri State area that have even half our experience!
As the top Bronx Tree Service company in NYC you can rely on us that we will be ready to assist you with all of your tree care, and emergency tree service needs. Fully insured, friendly, and a team of local Bronx tree experts, we will make your experience with our company an amazing one!
See what others say about our services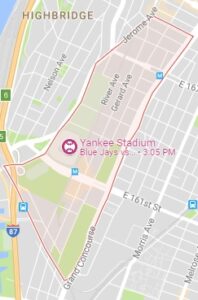 Concourse is a neighborhood located in the southwestern section of the borough of the Bronx. Anchored by the Bronx Courthouse, the Bronx Museum of the Arts, and Yankee Stadium, the neighborhood serves as the civic center of the Bronx. The neighborhood has a variety of aliases including Downtown Bronx, the Capital District, Courthouse District, Bronx Center, and the Yankee Stadium Area.
At Owens Brothers Tree Service we understand how to care for your trees, and we'll keep them looking and feeling strong and happy!
LOCAL Concourse Tree Company
Owens Bros Trees is proud to provide expert tree cutting and tree removal services to Concourse.
Location:
528 City Island Ave
The Bronx, New York 10464
Phone:
Serving the Entire NYC area of Manhatten and the Bronx since 1959
NEW York City


Service areas
Local Tree Service Bronx Neighborhoods
Frequently Asked Questions
Tree Removal in The bronx NY | Owens Brothers Tree Service