Local Tree Professionals

Searching for a South Bronx Tree Service Company? When ever you have a tree issue like one that is overgrown, you want to find the right help to take care of it. That is assuming you don't have all the ropes, chains, saws, and knowledge to take care of it yourself. Not to mention, who has the time now a days. That is only the equipment you need to handle small trees. Back to the possible issues you could have that might make you need Local Tree Professionals.
You could have a large tree that is hovering over your roof. If big branches fall off in a storm they could cause serious damage. Even if they don't come off in a storm, the shade the tree causes could still be damaging your roof. Your roof needs some sun to dry off and the tree debris is adding to the problem. We can use our long bucket trucks to get up there and give your roof some air. You might have a very hard to reach tree that is starting to push a fence over. Don't wait until the fence is destroyed. You can save it by calling us right away. Those are just a few things our South Bronx Tree Service can help you with, especially with discount tree removal services!
Emergency Tree Service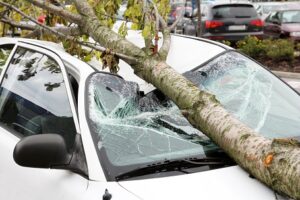 Emergency tree service refers to the prompt and efficient removal of tree limbs or branches that pose a risk to people or property. This type of tree service is often necessary in situations where tree limbs or branches have become entangled in power lines, fences, buildings, roads, or driveways. There are also situations where preventive emergency tree service is desired such as for an incoming storm to prevent potential hazards and damage in the future.

If your trees have come down or come into contact with power lines, cars, fencing, or other buildings, you need to have that fallen tree removed fast! Owens Brothers Tree Service are available to address your needs anytime, day or night, 24/7. Please call 718-885-0914.


South Bronx Tree Service
By being a South Bronx Tree Service for over 50 years means that we can be confident in saying that we are the best Local Tree Professionals for any trouble you are having. In every sense of the words we are Local and we are Professionals. We have all of our equipment right here near you. We treat all our costumers with respect and we take care to do every job correctly and quickly. We specifically offer tree removal services in New York City's boroughs of Manhattan & the Bronx. We provide emergency tree removal, emergency tree service, tree assessments, tree trimming, tree pruning, and stump grinding.

Tree removal in New York City needs to be done by a reputable tree service company or certified arborist like Owens in order to ensure that the work is done safely, efficiently, and to the highest standards. If you need reliable Bronx tree service, Owen's Tree Service can help. We truly love what we do, and serve our customers in NYC as we would want to b served ourselves! Passion and hard work drive us to provide the best tree services in Manhattan, and The Bronx!
Don't be afraid to experience the pleasure of dealing with a Local Professional South Bronx Tree Service. South Bronx Tree Services provided by Owens Brothers Tree Service. We provide Affordable Tree Removal, Tree Cutting, and all other Tree Services in the Bronx. If you are in need of tree services in the Bronx, or Emergency Tree Services please call our South Bronx Tree Service Company 24/7 at 718-885-0914