City Island Tree Services
The #1 NYC Tree Company. Since 1959
City Island Tree Service provided by the #1 Bronx Tree Company.
Serving this area for almost 60 years, we're the leaders in tree care and the #1 Bronx tree company. Owens Bros Tree Service cares for the trees in this area of the Bronx more then any other tree company. In fact we've been in more backyards in City Island than virtually any one else has!
Fully insured & licensed, our Bronx tree company is legally licensed and covered to provide any tree job in the Bronx. We also fully cover everyone working in our company as they work on your trees. Providing tree care is a dangerous job, but with the proper training, expertise, and insurance coverage we minimize the risk of disaster to all parties involved.
Our customers know they're always in good hands when they hire us!
Open 24/7 - Emergency service available
Fast, Easy & Affordable

City Island, Bronx Tree Removal
Tree Services Offered in City Island, Bronx
GET A FREE TREE SERVICE ESTIMATE NOW!
City Island, Bronx tree cutters near me
Remember before hurricane season strikes, or the cold winter months set in, we can visit your property and provide you with a Hazard Tree Assessment to ensure that your trees can withstand high winds, or the cold months that further damage to a compromised tree.
When you're searching online for a tree service company near me, or want to find the best tree company to help you care for your trees then you want to give us a call. We are just a short drive away from City Island, so matter the situation, if you're with any tree care or emergency tree service need we will get to you fast!
Why to choose Owens Bros Tress
Owens Brothers Tree Service is one of the most trusted in the Bronx , and a top rated New York City tree company. We own some of the largest tree chippers, stump grinders, and tree trucks in the industry. With almost 60 years of service as a company, and most of our local tree experts that work for us having 25 years or more of service, there are very few tree companies in the Tri State area that have even half our experience!
As the top Bronx Tree Service company in NYC you can rely on us that we will be ready to assist you with all of your tree care, and emergency tree service needs. Fully insured, friendly, and a team of local Bronx tree experts, we will make your experience with our company an amazing one!
See what others say about our services
Tabby Nanyonga Schane
2021-01-31
We hired Owens Tree Service to remove 2 trees in our backyard garden farm. We had a section needing a fence between us and our neighbor's backyard, and the trees made it impossible. The company was great. They came when they said they would, took the trees down and mulched them up in about an hour. They were in and out and did a great job of cleaning up all the debris as they worked. We also got a huge amount of mulch for our garden. We'd definitely hire them again!
Dennis and his team were great. I had contacted a few tree removal companies about removing two Norway Maple trees that were on my property, impeding the installation of a new fence. Dennis from Owen's got in touch with me the same day about the job. He came to the site the same day to look the job over and gave a very reasonable quote. I told him at the time that the backyard where the trees were was my family's fruit and vegetable garden and the workers would have to be careful about not damaging the plants where they were going to work. I also asked for the shredded mulch from the trees. He was happy to comply with both. There was a further complication that  direct access to the street was only possible through my neighbors property so we'd have to be very careful about not causing any damage or mess. Dennis assured me it wouldn't be a problem. Owen's is fully bonded and insured, so I was able to reassure my neighbors in a worst case scenario, any possible problems would be completely covered. There were none. Dennis and his team removed both trees in under an hour, and were very good about not disrupting my food crops, nor my neighbor's property when cleaning and removing all the debris. And, I got a few hundred pounds of mulch which they carried back from the street into my garden and helped me bag it up. Even when I was a pain in the as$ about very specific wants, his team were great at going above and beyond. I highly recommend Owen's Tree Service without any reservation.
conrad sandelman
2020-12-26
Had a tree fall down during a recent storm. Called Dennis, the owner, and he came out right away for an estimate. He was super nice and professional. He gave me a quote and we agreed. The next morning, he brought his entire crew, within 90 minutes my tree was completely removed and yard and sidewalk were spotless. Would highly recommend
Owens did an amazing job professionally removing 18 massive trees on our property in the Bronx, they cleaned up after themselves , Dennis was a pleasure to deal with, honest and professional, highly recommended company.
Highly recommend! They were at my house within an hour of my call. Removed big branches that fell on my garage during storm the night before & fully cleaned up the surrounding area after they were done. Fair pricing and the whole job, which was quite a mess to take care of, was completed in 3 hrs!
TheWhiteningGals
2020-11-02
Great service! Great customer service! Job well down! We highly recommend! We'd give 10 stars if we could!
estephany reyes
2020-10-06
great work and left very clean . left just the way i wanted
Fast and reliable came in 10mins later the trees was gone would recommend to everyone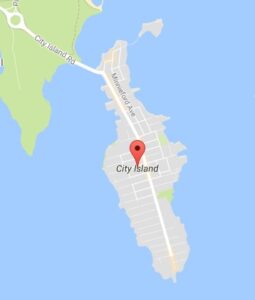 City Island is a small island and a neighborhood approximately 1.5 miles long by 0.5 miles wide. At one time it was part of Pelham, Westchester County, New York, but it is now part of the borough of the Bronx. The Island is full of big, beautiful trees that we love caring for. The zip code of City Island is 10464.
At Owens Brothers Tree Service we understand how to care for your trees, and we'll keep them looking and feeling strong and happy!
When you're in need of a tree service company in City Island then you want to call Owens Brothers Tree Service. Please call our 24/7 tree service at 718-885-0914
LOCAL City Island, Bronx Tree Company
Owens Bros Trees is proud to provide expert tree cutting and tree removal services to City Island, Bronx.
Location:
528 City Island Ave
The Bronx, New York 10464
Phone:
Serving the Entire NYC area of Manhatten and the Bronx since 1959
NEW York City


Service areas
Local Tree Service Bronx Neighborhoods
Frequently Asked Questions
Tree Removal in THE BRONX NY | Owens Brothers Tree Service