Pruning
Pruning is the act of trimming the branches or shrubs of a tree or any plant that's infested by pests, or affected by disease or storms. Professional arborists periodically prune trees on residential and commercial properties in order to maintain the health of the trees and keep branches safely trimmed.
Some trees require pruning regularly, while others need to be trimmed every year or two. Make sure to ask a professional tree service about pruning frequency – how often should the trees in your yard be trimmed?
Tips For Cutting Tree Branches
The size and thickness of a tree branch is the most important factor when choosing a tool for cutting. Here's a quick tip: a young tree that's regularly pruned will be easier to trim as it grows older!
You want to choose the tool that saves you time while also allowing you to cut the tree without harming it. Here's a list to help you determine the best tool for cutting tree branches!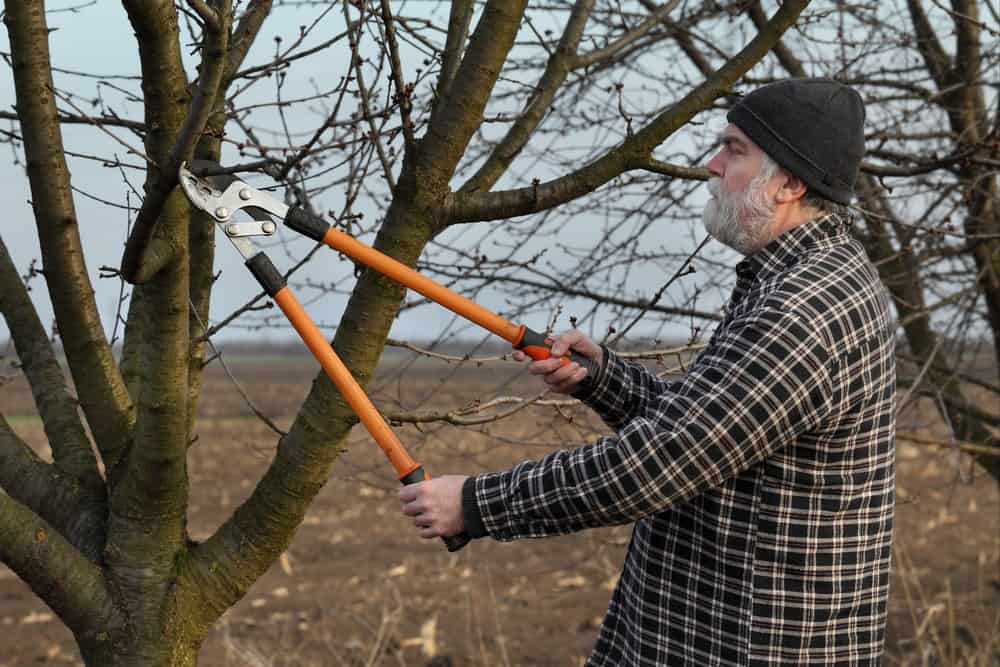 Hand Pruner
A hand pruner is the best tool for cutting tree branches with a diameter 1 of inch or less. They can sometimes cut thicker branches, but at a certain point you'll need something with more cutting power.
Lopping Shears
Lopping shears are also known as loppers. They're best for cutting tree branches up to 2 inches in diameter.
Pruning Saw
This type of cutting tool is used for branches with 3-5 inches. One of the reasons most people use a tree care service is that they don't have the required number of saws and shears to handle all the various branches that need pruning and cutting.
Rope Saw
A rope saw is the best tool for cutting tree branches of 5 – 6 inches,  but it also cuts through thicker limbs and goes up to 25 feet high. The best brands that create the best tools are as follows: PockeTech, High Limb CS-48, and Yaeko 48.
Chainsaw
A chainsaw is the best tool for cutting tree branches thicker than 3 inches. Although we don't recommend handling this yourself. Instead, hire a professional or a certified arborist.
Pole Pruner
The pole pruner is the best tool for cutting tree branches that you cannot reach. Just like the lopper, you can also buy interchangeable handles. Big brands like Corona, EGO Power+, Notch, and Jameson develop high-quality pole pruner.

Choose The Best!
Pruning habitually maintains the health and growth of your tree. Continue to care for your trees as you care for yourself and your family as well. Learn to trim them regularly with the best tool for cutting tree branches. To ensure that you choose well, it must go with the length of the branches and as well as its life. Brands mentioned like Corona, Fiskars, Felco, etc. develop the best and we recommend you check out their products as well! Happy trimming!